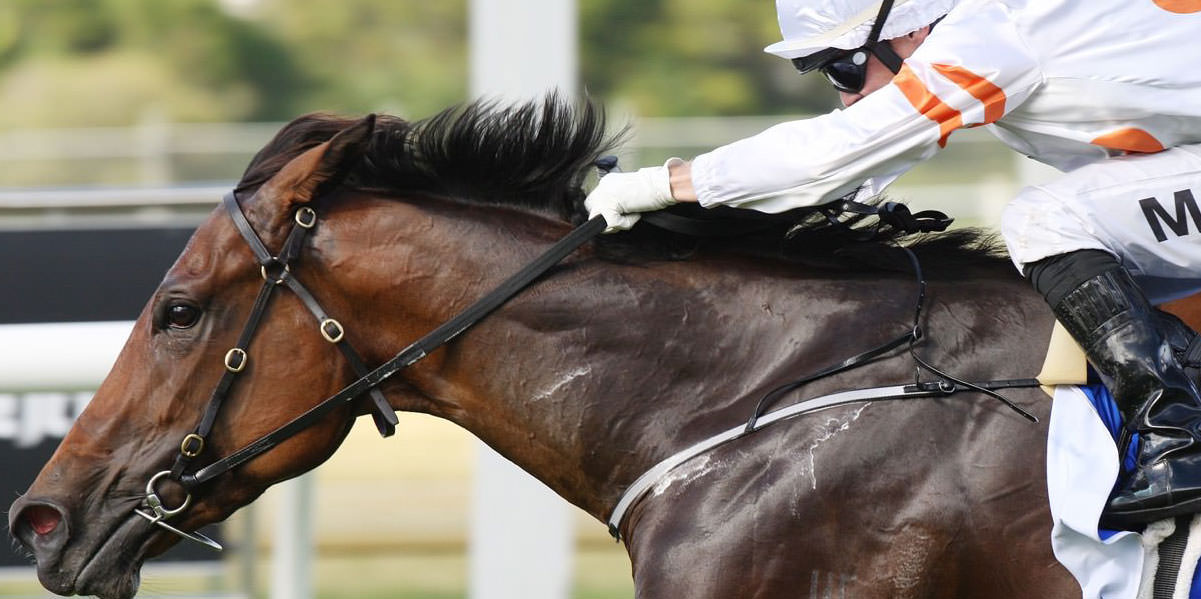 OUR GRADUATES
In recent years Willow Park has produced 33 Stakes winners. These statistics are even more impressive when you consider that they have been produced from crop sizes of between 30 to 40 annually.
We have also had 15 starters for 13 winners in Hong Kong.
SONIC QUEST

Quest for Fame - Lodore Magic

6 wins and $367,250 inc MVRC Waterford Crystal Mile Gr 2, MRC Barton S.L.

ETANA

Shamus Award - Pink Siris

5 wins and $379,875, BRC The Roses, Gr.2, 3d Gold Coast Bracelet, L.

NOT A SINGLE CENT

Not A Single Doubt - Busking

2 wins and $280,350, VRC Sires' Produce S., Gr.2

NAJOOM

Northern Meteor - Charlety Star

5 wins & 2 placings from 7 starts & $231,450. ATC (Rosehill) Hawkesbury Guineas Gr. 3 (by 4 lengths), BRC Fred Best S Gr. 3 (by 3.5 lengths).

PRIMUS

Flying Spur - Copa De Oro

4 wins and $524,780 inc City Tatt's Tramway H, Gr 3, 3rd MRC Caulfield Guineas Gr 1, STC Rosehill Guineas Gr 1, Canterbury Guineas Gr 1.

ANISE

General Nediym - Pimpinella

2 wins at 2 & $325,220 ATC Kindergarten S. Gr 3, 2d ATC San Domenico S. Gr 3, Scone RC Ortensia S., L, 3d MRC Heath S., Gr.3, VRC G.H. Mumm S. L. VRC Gucci S. L.

JAZZ SONG

Fastnet Rock - Absolut Glam

3 wins and $207,970. MVRC Typhoon Tracy S. Gr. 3, Ipswich RC Gai Waterhouse Classic L., 2nd SAJC Sportingbet S. Gr. 2.

SERIOUS SATIRE

More Than Ready (USA) - Zarzuela (NZ)

3 wins at 1200m, Hawkes Bay Gold Trail S., Gr3.

ZERO ROCK

Danzero - Broc 'n' Roll

11 wins and $894,050 inc BRC Lough Neagh S. L, Qld Tatt's RC Tattersall's Classic, L., BTC Travel Associates Classic, L.2d BRC Dane Ripper S., Gr 2, George Moore S.,Gr.3, Glenlogan Park S. Gr 3, Doomben S., L, GCTC Magic Millions Cup, twice. 3rd BRC Stradbroke H. Gr 1. 4th GCTC Silk Stocking H., L.

EVALINA

I Am Invincible - Tahnee Topaz

3 wins and $157,585, Levin S., L, 2d ATC Reginald Allen H., L, 3d ARC Railway S., Gr.1.
Our auction sale clearance is as impressive as our list of Graduates.
Since we began operating Willow Park has sold 93.3% of all horses
we have offered through auction sales.